I'm sure this news will SHOCK many of you…. Hell…. MOST of you, regardless of your partisan affiliation.   I have no reason to question the numbers or the credibility of the sources.   They do note that one gift of $100,000,000 was an abnormal windfall BUT the totals would have been impressive regardless.
###
http://chapelboro.com/news/unc/unc-sets-new-fundraising-record/
UNC Sets New Fundraising Record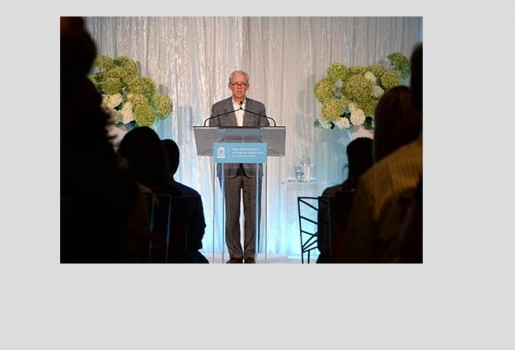 UNC raised more money in the last fiscal year than in any year in the university's history.
The ongoing academic scandal and lawsuits that have been levied against UNC have not slowed down donors from contributing to various university causes, to the tune of nearly 447 million dollars in contributions.
UNC Chancellor Carol Folt announced the record effort at a development celebration on Wednesday.
"Fiscal 2015 was the best fundraising year in history," she says. "We raised nearly $447 million in commitments – to be exact, $446,967,120."
Folt says the reach of Carolina's influence hit home once again for her last week when she was speaking at the National Press Club. Folt had addressed college affordability and accessibility at the event and touted the 10-year anniversary of the Carolina Covenant, which furthers UNC's efforts of providing low-income students an opportunity to graduate debt free. She says a gentleman approached her after the event.
"He came up to me and handed me a very small little piece of paper, and he walked out the door," she recalls. "Later, I opened that paper, and it said 'Thank you for all Carolina is doing. My wife and I are pledging $100,000 to the Carolina Covenant.'"
Fred Eshelman's $100 million commitment to the pharmacy school was a big lift for the fundraising efforts. But even without the massive donation, UNC would have surpassed the previous fundraising record set in 2008.
Some of the departments that saw major increases were Kenan-Flagler Business School, College of Arts and Sciences, School of Law, and Graduate School. And the School of Medicine raised a record 118 million dollars.
Other university arms had major growth, including the Morehead Planetarium, the Ackland Art Museum, and the North Carolina Botanical Gardens.
In athletics, the Rams Club saw an increase of just over 20 percent.
While there was a festive atmosphere at the Rizzo Center on Wednesday afternoon, Vice Chancellor for University Development David Routh had a reminder for everyone in the room.
"Every single year we roll back to zero," he says. "And, for those of us who do this, we lose sleep over it; we worry about it.
"But I can tell you I go into the next fiscal year with enormous confidence."
UNC is in the very early stages of a development campaign that will last in the neighborhood of seven to eight years.
A comparable campaign at the University of Virginia raised $3 billion. Duke has launched a $3.25 billion campaign. Routh says the recent campaign launched at UCLA, with a $4.2 billion goal, is one to which Carolina aspires.
There is no set campaign goal for the UNC campaign, at this time.