NBA Knucklehead claims "family hardship" with "only $6.9 Million" ….. I really do make a concerted effort to figure out "these people" when they blurt this crap…. but it keeps coming back to "Ol' Roy & That Flock of Pigeons".
###
Josh Smith Claims $6.9 Million Salary with Clippers Will Be 'Harder' on Family
By Joe Pantorno,   
Jul 24, 2015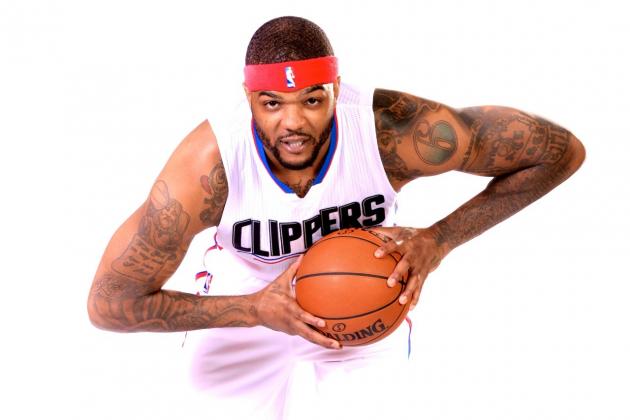 It's unlikely new Los Angeles Clippers forward Josh Smithperceives his nearly $7 million salary the same way you do.
The Clippers offered Smith, the ex-Piston and Rocket, a $1.5 million contract for the 2015-16 season, which he signed. The team introduced him to the Los Angeles media Tuesday. On top of that, he is going to make $5.4 million from a prior deal with the Detroit Pistons for a grand total of $6.9 million next year.
Smith let America know of his struggle, as reported by David Whitleyof the Orlando Sentinel (via the Detroit Free Press). "At the end of the day, you know, I do have a family," he said. "So it is going to be a little harder on me this year. But I'm going to push through it, you know. … I made a decision for me and my family."
While most of America might not know what to do with $6.9 million, Smith will attempt to rekindle his play from earlier in the decade that made him one of the most versatile forwards in the NBA while earning a lower sum than he's used to. He's been well-compensated for his performance, bringing in about $91 million so far in his career, according to Whitley.
But Smith is not the first to make such claims about a contract. Enter Latrell Sprewell.
The former shooting guard/small forward, who played in the league from 1992 to 2005, was once offered a three-year, $30 million contract from the Minnesota Timberwolves. It wasn't to his liking, as he called it "insulting," per Whitley.
Like Smith, Sprewell also referenced his family when insinuating the millions he was going to bring in annually would not be enough to supply a comfortable life for his loved ones.
Maybe average Americans like many of you and I don't realize the pressures of playing professional basketball and maintaining a comfortable lifestyle for a group of people. Then again, that is a situation most of us would sign up for.
Whitley isn't buying Smith's struggle, and it's likely that neither are the majority of basketball fans.
"I'm all for hardworking Americans like Smith chasing … as big of a pay day as possible," Whitley wrote. "But for the millionth time, could we ban jocks from using the tired take-care-of-my-family shtick?"
Smith is also not getting any sympathy from CBS Sports Radio's John Kincade, who seems befuddled by the forward's comments:
However, Yahoo Sports' Kelly Dwyer provides a different take, taking into account how drastically Smith's earnings have dropped compared to prior seasons:
Smith signed for below the $5.4 million the Pistons owe him in 2015-16, which in a way is good for him because it means the Pistons' salary hit doesn't have to make up the difference and he'll make a combined salary of just under $6.9 million this year. That's just under half of what he was set to make this season, $14 million, had the Pistons not waived him, or had they found a doofus to trade for him last season.

I don't care who you are or what you're making, when you budget for something and then your yearly salary is cut in half, that's a shot to the system. Even if that $5.4 million will act as a nice chunk of change for a player who might not be in the NBA in 2018-19, at age 33.
Of course, Smith's view on his new deal does raise the question of just how lavish a lifestyle he and his family are living. But he sure won't be gaining a lot of fans by making it look like a $6.9 million salary is going to financially handcuff him.
###